Highlights of the Foundation at the CMSA Annual Conference
The CMSA Foundation Board with members from 2018-2020.
Conference photos
If you didn't get to visit with the Foundation at the 2019 conference, here are just a few photo highlights! 2019 Photos
Case Management Practice Improvement, and Case Management Research Awards
The CMSA Foundation was very excited to be able to recognize two very special awards this year and their recipients.
The Case Management Practice Improvement Award was given to Coordinated Behavioral Care for their "Pathway Home" program. The Case Management Research award to Kelson Zehr for his project "Case Study: Triad Case Management Model Applying Human Performance Technology". Click here to see their presentation of these awards. And, coming soon, both recipients will showcase an article on their programs in the CMSA Today.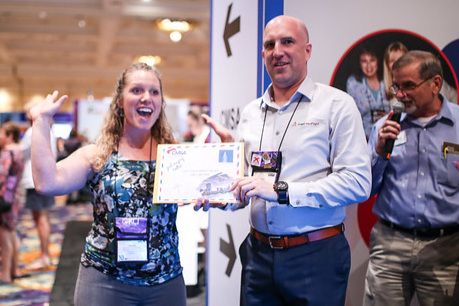 Grand Prize: Trip to Boston 2020
The winner of the 2019 Foundation giveaway was Helen Eimers of South Dakota! She submitted the best guess of jelly beans in both jars without going over, and won a $1,000 airline voucher donated by Angel MedFlight, 2 nights hotel donated by the Westin Waterfront, a 2020 conference registration, along with a few tickets and discounts to Boston area attractions.
Congratulations!
Congratulations to Rosie Perez of San Antonio, TX. She was the runner up in the Jelly Bean counting contest! She won a Picnic Backpack donated by Amerita, Inc.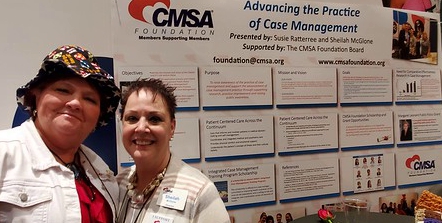 Special thanks to the Foundation Board for developing the CMSA Foundation Poster Presentation, and for board members, Susie Ratterree and Sheilah McGlone for presenting! This was the first year to host a poster! It was a great success. Many thanks to those that stopped by! They are already preparing for next year!